Stripe items - tights, stockings, gloves, leg warmers and more ...
Visit our shop for huge range of stripe items ...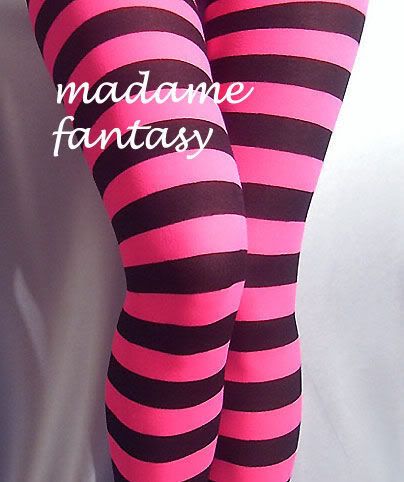 BLACK & FLO PINK WIDE STRIPE OPAQUE TIGHTS
Black & fluorescent pink wide stripe opaque tights.
Material: 100% Nylon (Polyamide)
Size: one size to fit small to medium. They will fit 36" - 42" hips.